Term 1 | Odaiko
Offered to students with taiko playing experience, Extensions focuses on specific styles and types of taiko, and the technical and musical skills that make them unique. Designed for players who attend a weekly class*, Extensions is both challenging and fun.
It goes without saying that music is at the centre of all musical instruments, but learning and developing technique is vital in achieving a satisfying degree of expression, feeling and flow. Therefore, in each 90-minute Extensions session, emphasis is given to exploring in detail, basic stances, grips and strokes, specific techniques, sound production, rhythm, history, cultural context, and much more, rather than working towards learning a complete piece of music. Having said that, there will be some music to learn and play – and enjoy! – along the way.
* While we encourage players to also enrol in a weekly class – which helps in overall development of playing – it is not a prerequisite for joining Extensions. However, please be aware that Extensions classes are focused solely on a single style and their techniques, and so other instruments, styles and techniques will not be covered at all throughout the term.
In Term 1 Extensions we will explore the Grand Drum of the taiko family – the Odaiko.
Odaiko loosely translates as Grand Drum. As befits the name of the instrument, coming to grips with the grandest of all the taiko takes some practice and uses every part of our body – from the toes to the very tip of the bachi. Even just holding your arms above your head is challenging, let alone unleashing a barrage of cool rhythms!
Key learning points are:
Kihon Waza (Basic Techniques – the basis of all good playing): stance, grip, stroke-making and footwork
Renshū: Practice / Practice Piece
Developing relaxation on the taiko: the key to all playing!
Learning typical musical phrases (particularly useful in developing improvisational skills)
Developing endurance
Discussing history and cultural context
Extensions is challenging and hard working, but rest assured, still fun! Be prepared to work and play hard!
Please bring your own Odaiko bachi. If you don't have any, it may be necessary to order a pair from Japan (the cost with postage is around $50 and can take 2-3 weeks to arrive). Send an email to Ian Cleworth ad@taikoz.com if you are thinking of ordering bachi.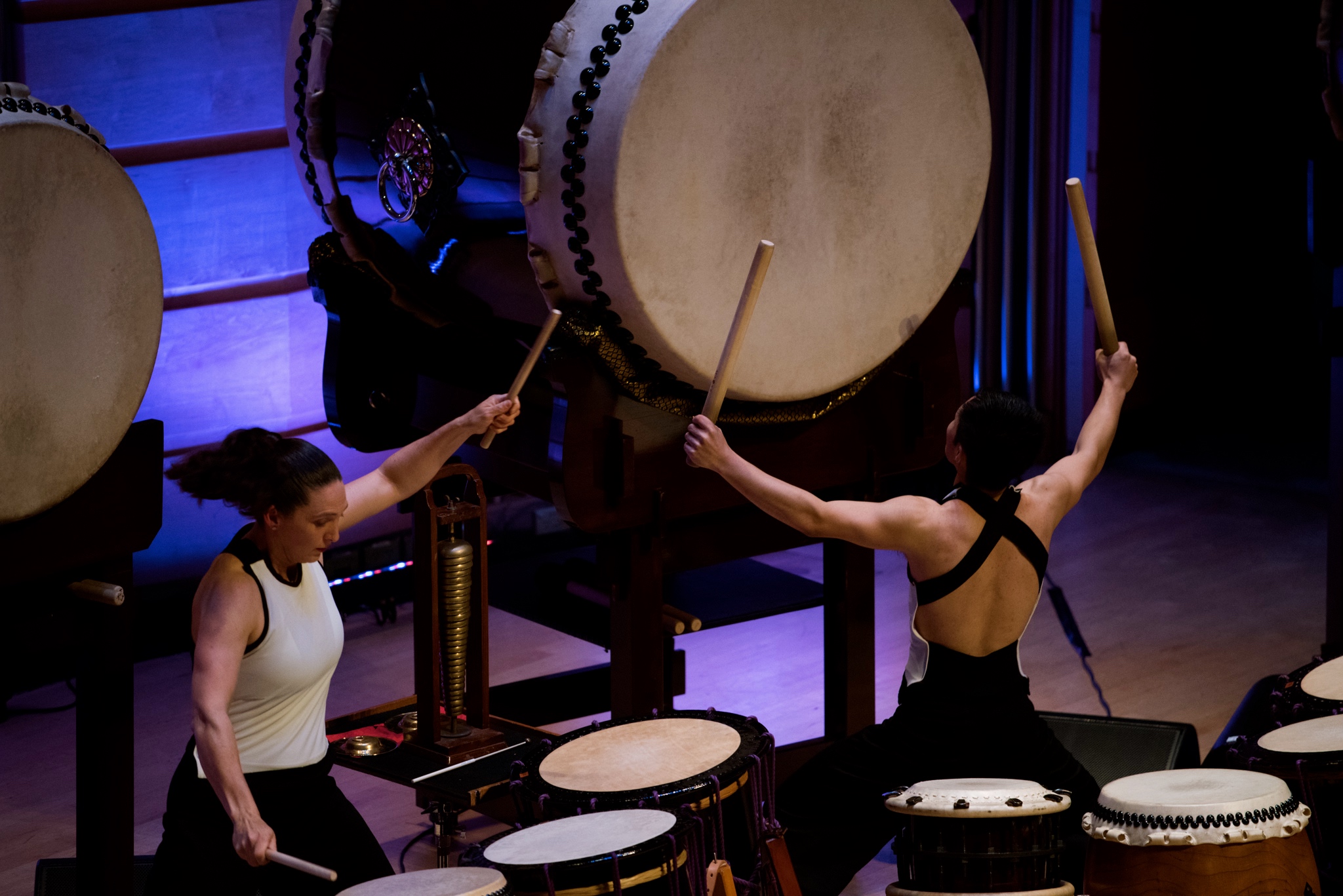 FURTHER INFORMATION