Chieko Kojima, Kodo Distinguished Member, and good friend and colleague of Taikoz, is visiting us in July. We are thrilled that Chieko is to present a series of workshops over the weekend of July 18-19, and we invite you to join us at our Ultimo Dojo for what will be a stimulating, educational and above all, fun event! (Those who know Chieko also know that she is a wonderful and passionate communicator who revels in the spontaneity and enjoyment of drumming and dancing together.)

Hana Hachijo and Nishimonai are two of the artforms for which Chieko has become internationally famous over the course of her 40 year career. Please take this wonderful opportunity to learn from one of the best!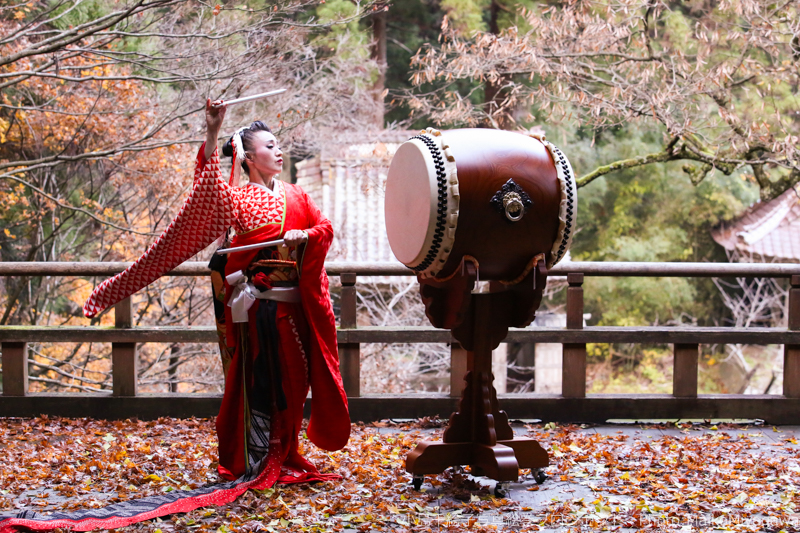 There are two streams of workshops: one for the Advanced student (Saturday July 18) and the other for the Beginner (Sunday July 19).

You can book here for Hana Hachijo with Chieko Kojima | Beginner Session 1 (see below for session time). If you are unsure which stream you should enrol in, please speak to your class teacher.

NOTE for both Advanced and Beginner students - if you are keen to do two Hana Hachijo workshops, then also book into Session 2 on Sunday July 19 | 3:30-6:30pm. See the Full Timetable below.

FULL TIMETABLE
Saturday July 18
10:00am-1:00pm: Hana Hachijo | Advanced
2:00-5:00pm: Nishimonai | Advanced
Sunday July 19
9:00am-11:00am: Nishimonai | Beginner
12:00-3:00pm: Hana Hachijo | Beginner | * Session 1
3:30-6:30pm: Hana Hachijo | Beginner | ** Session 2

* If you choose to do just one session, please book into Session 1 only.
** Session 1 and 2 together are progressive.
___________________________________________________________________________________________________________________________

About Hana Hachijo and Chieko Kojima
HANA HACHIJO | Traditional (Arranged by Chieko Kojima)
One of the chain of Izu Islands located to the south of Tokyo, Hachijo Island is home to a distinct style of drumming where particular attention is paid to the movement of the arms and bachi (drumsticks). Hana Hachijo is an arrangement based on that style in which two performers play a single drum, casting sound in waves across the instrument. Like the different flowers that bloom from season to season, never the same twice, this composition evolves in tandem with the relationship of the performers and their respective spirits.
CHIEKO KOJIMA first encountered Japanese folk dancing when she joined Sado no Kuni Ondekoza in 1976. In 1981 she went on to become one of the founding members of Kodo. She also seeks new expressions in the female song-and-dance trio Hanayui and has an active solo career that is perhaps best characterized in her ongoing project, Yukiai. She is noted for her original style of dance in Kodo's taiko-based performances. She became a Kodo Distinguished Member in 2012 and has since visited many countries as a Japan Cultural Envoy from the Agency for Cultural Affairs.
___________________________________________________________________________________________________________________________
Before booking please ensure you read our terms and conditions below.